Our Four Favorite Outdoor Heating Solutions
November 17th, 2022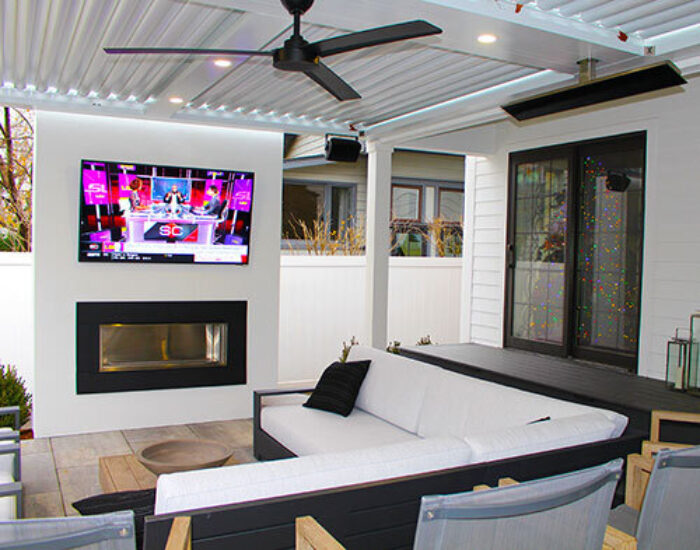 The unpredictability of the weather in the Midwest makes fall a tricky time to schedule outdoor gatherings. Be prepared for the unexpected with an outside event so that you can enjoy it regardless of the elements. Here are some of Premiers favorite exterior heating solutions.
Firegear
Make a modern statement with a fireplace or fire furnishings from Firegear. They offer single sided gas fireplace liners that easily convert to see-through and can be integrated into most open-air surroundings. If you have something a little cozier in mind please visit their website where you'll find fire tables in a variety of colors. Looking for a theatrical feel? Firegear has got you covered with stunning bowls and kits that allow you to add this dramatic element to the entryway of your patio, or even on the counter of that outdoor bar/kitchen!
Prism Hardscapes
With a mission statement of "believing in spaces that are designed for living, making memories and enjoying life", Prism Hardscapes has bespoke designs for every vision. Find gas or wood burning options from their architectural and designer collaboration collections. Complete the look of your outdoor sanctuary by utilizing propane enclosures that might double as side tables. Prism also carries several combo fire and water features that would make a grand addition to any pool scape.
Bromic Heating
When you simply need to warm up your space, Bromic Heating has both gas and electric options. Select from tasteful standalone heaters that are reminiscent of museum quality sculptures and create a unique focal point to your setting. They also have varieties to seamlessly assimilate heating with lighting into most covered outdoor areas. The wireless remote control lets you adjust the temp and mood without leaving your seat.
Smart Outdoor Living / Struxure
If you are ready to transform the way you are utilizing your homes exterior, Smart Outdoor Living is a great place to start. Their pergolas and cabanas offer year-round enjoyment by integrating their heating systems directly into the design plan. Combine a covered area with a stately fireplace or add additional warmth with their infrared overhead heaters. Struxure offers maximum adaptability to keep you comfortable in virtually any weather condition.
What was once only suitable for commercial designing has expanded to the consumer market, so get shopping and find the perfect heating solutions with these aforementioned fantastic companies. You'll have peace of mind and enjoy planning for those special outdoor gatherings knowing weather won't become a factor when you've added any of these wonderful heating features to your home.