August Backyard Guide: Late Summer to Fall Friendly
August 19th, 2022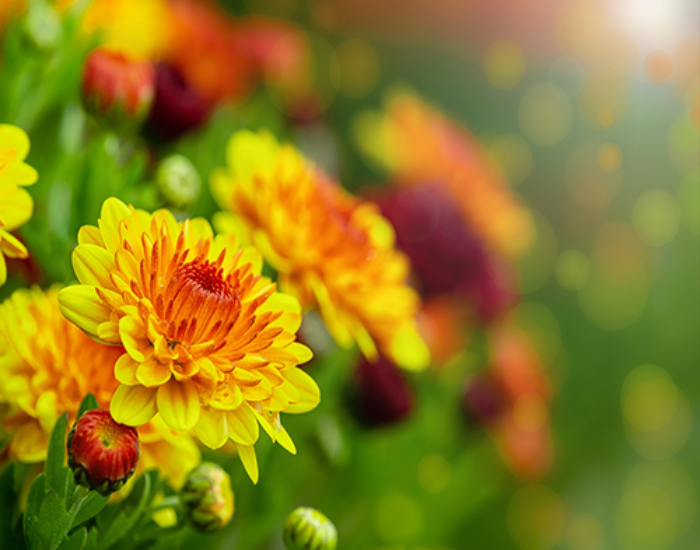 It may seem like a stand-still month for backyard business. Your plants are full, the dog is asleep in the sun, and the neighborhood is quieter with kids back in school… you can finally relax! The work is done, right? While it may seem that all you need is a watering can, late summer is an important time to pay attention to your garden and make the most of the end of the season.
Garden Clearing
Spring cleaning is a familiar practice, but what does the garden need in August?
Make room for August planting by clearing out early season plants that are past their prime.
Add soil to maintain nutrients and nourish your late summer crops or, keep the space open for spring plants to come.
Keep up with harvesting and enjoy your plants at their peak to avoid slowing down production.
Pruning is a good idea – but don't prune shrubs after mid-August as doing so may encourage new growth that will be susceptible to winter injury.
Planting Tips

Herbs, crops, and flowers galore… your plants are in their prime! Enjoy this bountiful window and prepare for fall with a few softscaping tips.


Opt for container-friendly vegetables that are easy to move, accommodating to changing sunlight patterns as the fall moves in.
Mid to late August is a perfect time to plant fall flowers as long as the heat isn't too threatening. Consider perennials and flowering shrubs that like cool, moist weather and will pop back up in spring. Hydrangeas, day lilies, sedums, ornamental grasses, peonies, and bearded iris are all preferred options
Continue to mulch for weed prevention and water retention – don't skimp on the hydration.
Pay Attention
Be on high alert for insect pests. Spider mites, chinch bugs, snails, tomato fruit worms, and other creatures love to play in late summer.
To protect your backyard, use all-natural products or make a mix of soap and water to use on invasive species.
Beyond just bugs, plants are especially susceptible to disease during the heat and humidity this time of year. Inspect your plants for any compromised foliage and make sure you discard it away from the compost pile to keep any damage from spreading.
Your local garden center is a great resource if you need professional guidance

Plan A Hardscaping Project for Cooler Weather
Take advantage of lower temperatures to come and get ready to build a fall-friendly backyard.
Less sun doesn't need to eliminate warmth… look into fire features to keep your yard comfortable regardless of cooler weather.
Consider creating a screen-enclosed space or explore outdoor heaters for smaller patios.
Use those 70° days to your advantage and set up your projects after heat has subsided and before the cold sets in.
Although there are many tasks you can undergo to improve your garden this month, the most important "to do" is to enjoy your garden and soak up the remainder of summer. Here's to another season of backyard success!